Question: Kristen, you've been following these bundled payment programs closely. Walk me through how these bundles would work, and how BPCI Advanced compares to other bundled payment programs.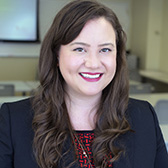 Kristen Barlow: CMS appears to have settled on somewhat of a formula for bundled payments. Like the Comprehensive Care for Joint Replacement model and the now-scrapped Episode Payment Models, these are retrospective, 90-day bundles.
That means all providers delivering care to beneficiaries (e.g., acute care hospitals, physicians, post-acute care providers) for these conditions will still bill Medicare on a fee-for-service basis and receive payment as usual. However, twice a year, CMS will compare the aggregate Medicare Part A and B costs incurred across the initial hospitalization and 90-days post-discharge for relevant beneficiaries with a participant's aggregate quality-adjusted target price. Subject to certain limitations, if spending exceeded the target price, the participant will need to pay CMS back for the difference; if spending falls below the target price, CMS pays the participant.
That payment system is similar to other CMS bundle programs, but there are key differences as well. The major, and exciting, difference is the inclusion of outpatient bundles in BPCI Advanced. Outpatient bundles are entirely new bundled payment program option for CMS, although the agency has been hinting that they were a possibility since at least 2016. Compared with the original BPCI model, this Advanced version also varies in several respects. It qualifies as an Advanced APM under MACRA, which means participants will have burdens they did not have under BPCI 1.0, particularly when it comes to EHR use. It offers 32 clinical episodes (29 inpatient, 3 outpatient) to choose from, compared with 48 under BPCI 1.0. And BPCI Advanced has seven different clinical quality indicators participants will be accountable for, but only two—all-cause readmission and advanced care plan—will apply to all 32 episodes.
Q: Hunter, you work on the front lines with hospitals on navigating the transition to value-based health care and Medicare risk strategy, and I'm sure you've already heard from stakeholders thinking about whether to apply for BPCI Advanced. The application deadline is just 9 weeks away: How should organizations be thinking about their decision?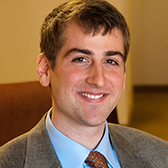 Hunter Sinclair: One major departure from previous bundled payment programs is that the model doesn't have a phase-in period for taking on downside risk—participants will be on the hook for repayments from day one when the model launches in October 2018 (and need a letter of credit to account for their risk exposure).
Overall, hospitals that are already investing in reducing clinical variation, post-acute network development, and population health more broadly should strongly consider applying for BPCI Advanced. It's important to note that applications aren't binding: Applicants will have the opportunity to see target prices in May and won't be required to select their episodes and sign participant agreements until August.
Additionally, for hospitalists and surgeons, BPCI Advanced represents an attractive opportunity to become eligible for MACRA's APM Bonus payments starting in 2019 and to earn additional revenue by reducing waste post-discharge. Hospitalists and surgeons will be able to participate in BPCI Advanced in addition to the Medicare Shared Savings Program or the Next Generation ACO program. That flexibility will allow hospital-based physicians a separate qualification route for the APM bonus as well as additional upside potential for their efforts at reducing cost and improving quality.
Q: Rob, it's been a big week for payment reform, between the announcement of MSSP ACOs, HHS Secretary nominee Alex Azar's comments Tuesday on mandatory models, and now this new voluntary bundle program. How do you view this latest announcement within the broader context of payment reform context and providers' Medicare risk strategies?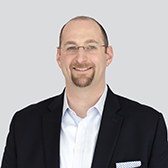 Rob Lazerow: We're less than two weeks into 2018 and the new year is already off to a fast start. While it's tempting to just lump all of this week's news into one overarching statement about payment reform continuing to progress (which was admittedly my initial reaction on Twitter last night), there's important nuance between the ACO news and bundled payment announcement.
The launch of 124 new Medicare ACOs and rapid growth in organizations selecting downside risk models is a reflection of providers' decision-making right now. Hospitals, health systems, and physicians continue to face all of the pressures that encourage them to adopt new payment models—especially the erosion of fee-for-service economics and the continued evolution of MACRA. So providers are actively deciding to apply for voluntary payment reform models.
But Tuesday's two bundled payment developments—the much-awaited arrival of BPCI Advanced and Alex Azar's comments during his Senate confirmation hearing—give us a sense of the Trump administration's commitment to payment transformation. HHS continues to test and roll out new downside payment models, and could potentially revisit using mandatory models if Azar is confirmed to lead the department. So we can safely assume that payment reform will remain on the administration's radar—and, as a result, on health care leaders' agenda—for the foreseeable future.
As we step back and look at the state of payment reform at the outset of 2018, momentum continues—because both providers and the administration are making active decisions to proceed.
Q: Megan, you were keeping close track of the rise and fall of the cardiac mandatory bundles. What does the BPCI Advanced announcement mean for CV leaders?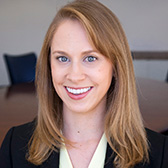 Megan Tooley: By the time the mandatory EPMs were canceled last year, many hospitals in the selected regions had already invested significant time and resources into preparing for the AMI and CABG bundles. Some of our members had even worked to completely revamp their cardiologist compensation model to account for episodic cost and quality metrics included in the EPMs, so you can imagine their frustration when the model was then canceled.
I think CV programs that made investments like these in preparing for the EPMs—or those who were actively involved and finding success in BPCI 1.0 for cardiac conditions—will seriously consider BPCI Advanced to take advantage of this preparation, and hopefully qualify for an Advanced APM incentive. That said, providers will need to ensure that they will have enough business flowing through the selected conditions to meet the payment or patient volume thresholds for Advanced APM qualification, which may require selecting additional cardiac conditions.
Use our Care Coordination Episode Profiler
I also am very intrigued to see outpatient PCI and defibrillator cases included as options, as there has been much discussion about including outpatient PCI in payment models like these in the past. In fact, PCI has historically been excluded from the Hospital Readmissions Reduction Program given the outmigration of the procedure, with signals that an outpatient PCI metric may be developed instead. This is not the last scrutiny we'll see over the value of outpatient CV procedures, particularly as we continue to see the shift of CV services to outpatient and ambulatory sites.
Learn more at the webconference
Join our experts for a webconference on Tuesday, Jan. 23 at 1 p.m. ET to learn about BPCI Advanced's features, the application process, and the next steps for determining whether your program should participate.