---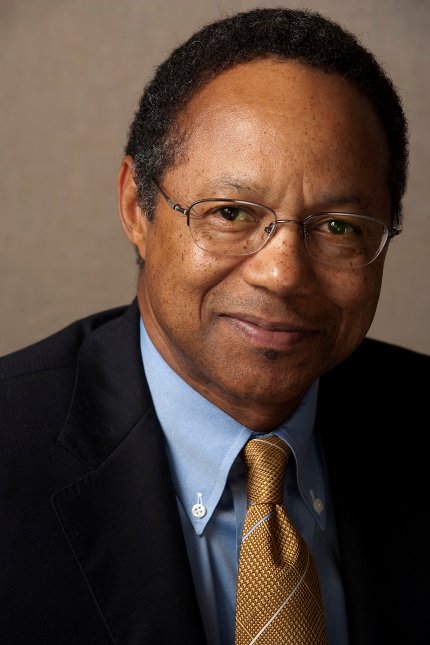 Eugene Washington, M.D., Chancellor for Health Affairs, Duke University, and President and CEO of Duke University Health System
Question: Gene, you've helmed two premier academic institutions—UCSF and UCLA—and now you're chancellor for health affairs for Duke University, as well as president/CEO of Duke University Health System. By any measure a terrific leadership run, but I'd like to start our conversation earlier on in your formative years—any first reflections?
Eugene Washington: I was very fortunate to grow up not only in a very nurturing and loving household but also a very nurturing community in Houston, despite it being sharply segregated. Up until my senior year of high school, my entire world was black. Unless it was for a job, we never went to the other side of town. It was a tension-filled period, maybe not so much for children, but definitely for the adults.
Fortunately, I was also one of a handful of children who were being groomed based on the concept of "The Talented Tenth" articulated by W.E.B. Du Bois. He advanced the notion that any successful society should not only take care of the masses but also groom and cultivate a subset of youth, or "The Talented Tenth," who would become leaders and teachers and ultimately elevate the whole community.
As part of this experience, I was able to participate in special after-school programs and receive more individual attention. I jokingly say that at the holidays, my friends got toys and games—I got books. I was told, "You've got to work a little harder. You're special, but we're depending on you to deliver." I came out of that environment with greater confidence and the belief that the community expected me to eventually achieve something of significance. That environment created a foundation for a lifelong journey of striving to work as hard as I could to excel but with the thought of how this could help others rather than just myself.
Transition from UCLA to Duke Health
Q: UCSF and UCLA are both pioneering organizations in their own rights, which might make some wonder why you jumped coasts and headed to Duke. Of course Duke is one of nation's premier institutions, but what in particular made the assignment irresistible?
Washington: Duke embodies three defining commitments, ones that that I believe create a "golden moment" in health and health care at Duke. That was very appealing.
First, at Duke, I'm part of an institution committed not just to providing the highest quality care but literally to shaping the future of health and health care. Our vision is to "Deliver tomorrow's health care today," and to "Build healthy communities." Everyone here is passionate about this, and you can feel it.
Second, there's true collaboration across academic fields at Duke. We have a school of engineering, school of public policy, business, law – I can literally walk across campus to them. There is a vibrant culture of collaboration here. I think that's critical to translating findings about human biology, disease, and technologies, into actionable knowledge.
Finally, the big reason: Duke genuinely focuses on the end goal of health. And this isn't just about the patients coming through our door; it's also on the health of our employees and the health of the communities we serve. For me, population health improvement is Duke's ultimate goal and, I believe, should be the ultimate goal of other academic health systems as well.
The intersection of population health and AMCs
Q: That's an intriguing answer—it's quite a statement for an academic of Duke's standing to declare population health improvement its ultimate goal. I'm inferring that's one of the reasons for your name change from 'Duke Medicine' to 'Duke Health'.
Washington: Yes, exactly. Our strategic plan includes a commitment to building healthy communities, and last July we created an office of population health management.
We start with our community of patients; that's what we consider population health management. Increasingly, we're looking at all the patients under our care; it's not just one patient with asthma we're interested in, but the entire population of patients with asthma. We're enhancing programs for patients who are under our care but are not coming to our facilities. We want to connect with them upstream and be able to educate and influence their health behaviors long before they require treatment.
We also focus heavily on our own Duke Health population, beyond just having an employee health center or a student health center for episodic care. We have a campus initiative called Healthy Duke which involves staff, faculty, students and trainees across Duke University and Duke Health. It's a multi-disciplinary approach to campus-wide health that reflects our focus on the whole person and entire community. We're self-insured, so we can see this population health activity helps us manage costs.
Finally, we're focused on communities, locally and globally. This last group is what we think of as population or community health improvement. Last June we launched an endeavor called Healthy Durham 20/20, bringing together public and private groups to address the social determinants of health. With this population, we'll only be successful if we can build a coalition with partners outside of the health care sector.
Q: Gene, as we've agreed, Duke is one of a small handful of prominent AMC's articulating a strategic pivot to population health. But if we look at the AMC landscape across the country, we see a mixed picture. Of the nation's 135 AMCs, there are several in serious financial distress, looking for partners or to be acquired; another percentage in the 'middle' category, pondering their future (do we sub-specialize, commit to population health, merge, partner?). And then there are those AMCs that are thriving, though not always for entirely consistent, replicable reasons. What are your thoughts on current status of AMCs, as well as the future prognosis for the sector?
Washington: I agree with your segmentation. And based on our experience, I'd like to suggest population health management as an aspiration for AMCs that are in that middle group you described and for those out front. They need to find ways to get involved. For the overwhelming majority of AMCs, though, it's not realistic.
It all comes back to patient-centric care. Everything we've been talking about, particularly value-based care, will be driven by efficiency and outcomes in terms of clinical care and also by patient experience and satisfaction.
Nov. 28 webconference
Increasingly, AMCs will have to seriously consider forming partnerships with non-academic health systems who also excel in providing high-quality care.
Q: Another issue AMCs are grappling with is being competitive on cost, particularly in the face of proliferating narrow networks and possible exclusion by insurers. Even Duke isn't immune to these challenges. How are you working through these issues?
Washington: You're exactly right—we're not immune. We know that we have to be cost competitive. Our view is that there will be, and should be, increased transparency around cost, and we don't want to just react to that. We want to help shape what that looks like.
As an academic health system, our costs—relatively speaking—are higher. While we know there should be some cost differences between our system and others because of variation in patient acuity and our education mission, we also know that there is waste in our system. We've already extracted $200 million in annual operating costs, in recent years, but the real challenge is to continue to show that discipline as we grow.
The other big component is innovation. We're in the process of hiring a chief innovation officer, and we're thinking about how we better use technology to engage individuals away from our health system.
Managing risk and partnerships
Q: A natural extension of population health may be taking on direct delegated risk and moving toward capitation, and a number of your counterparts nationally are going aggressively into provider-sponsored risk arrangements. Where is Duke along this spectrum?
Washington: Evolving to become more of a risk-bearing organization is a priority for our institution. It's yet to be determined whether that means eventually considering the possibility of becoming an insurer or having a principal insurance partner.
Our approach right now is to launch experiments with insurers that allow us to gain experience in managing a population and administering an actual risk plan.
We've not been particularly aggressive with risk but we've done well with what we've taken on. And actually, the fact that we haven't stumbled yet may mean that we're not risking enough. The real mile marker will be the degree to which we actually have lives under risk and the degree to which they are being successfully managed.
The pace depends in part on whether we've got the right partners early on; with the right partner we could move along quickly and help drive the marketplace.
Q: Speaking of partnerships, Duke has a successful joint venture with LifePoint, through which you own and operate 14 hospitals in Michigan, Pennsylvania, North Carolina and Virginia, along with a company that provides mobile cardiac catheterization services. In my conversation with LifePoint CEO Bill Carpenter last year, we touched on this. I'd be curious to hear your aspirations for the partnership and how it's gone so far.
Washington: It has been an extremely positive relationship. It's been a win-win, not just for the organizations involved, but more importantly for the communities. I go on road trips to visit these communities—mostly in rural communities—and in every case, hospital and town officials came out to say thank you because the hospital had been dying before Duke LifePoint took over.
We're also proud of the fact that these hospitals have been providing quality care. We oversee the quality apparatus, and when we develop quality innovations or improvements, we can instantly disperse them through the whole Duke LifePoint network.
Final thoughts
Q: It's clear, Gene, you have a ton going on. I understand you find time to recharge and regenerate by going 'off the grid' now and again…solitary backpacking, out in the wilderness, True?
Washington: Absolutely. It is the way I keep balance. I like to go on long hikes by myself, backpacking for two days or so, without a phone, up in the Sierra Mountains. That's much to the dismay of many of my friends and my wife.
Q: No phone?
Washington: No phone. That was against the rules. I mean, if I had the phone, then that's not an edge experience. That's cheating.
For me, the hikes are about relaxing mentally but also pushing myself physically. I'm really trying to get in touch with that inner space that you just can't get to in the midst of everything that is going on and demanding my time. I've never been disappointed with how these experiences give me the mental space to come back to work feeling renewed and excited.
Q: Coming full circle—as you think back to your early career, is there anything you wish you'd known then that you learned later?
Washington: I would have wanted to know that it was okay to take more risks. As an administrator at UCSF, I was responsible for delivering excellence in terms of performance and outcomes, but I also had to push on innovation. I wish I had more quickly made the connection of the need to take risks if you really want to innovate.
Get more lessons from the C-suite
Check out our recent must-read interviews with other top hospital and health system leaders: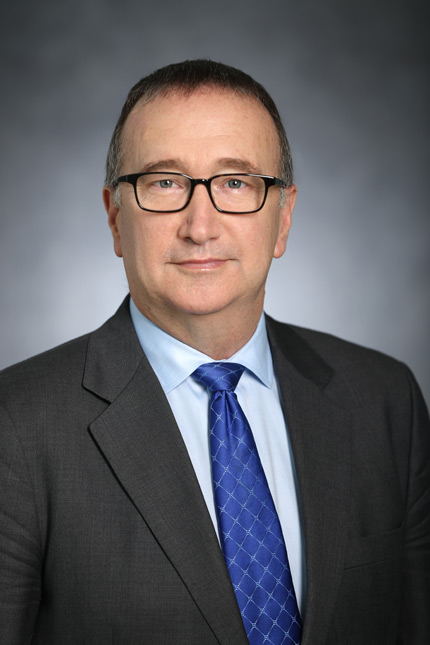 From basketball coach to CEO of a $5.5B health system: Where James Hereford is taking Fairview next

James Hereford, president and CEO of Fairview Health Services, talks about lessons learned on the ranch, a lifelong journey to "find the hard projects," and how 2017—which has already seen a health system merger, incorporation of a health plan, and negotiation of an academic medical group contract—is shaping up for Fairview. Read our interview with James.
From India to Urban America: How Ram Raju's experience serving underserved communities is redefining patient-centered care at Northwell Health

Ram Raju, SVP and Community Investment Officer at Northwell Health, talks about the "art and science" of addressing social determinants of health, a career sparked by his father's experience following Gandhi's fight for India's independence, and why we need to move from provider-based outcomes to patient-based outcomes. Read our interview with Ram.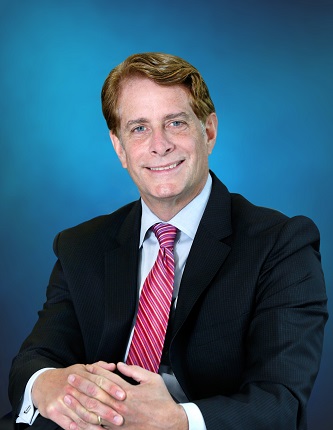 Can two CEOs co-lead? Bob Garrett and John Lloyd are showing how it's done.

Bob Garrett and John Lloyd, co-CEOs of Hackensack Meridian, talk about their unique leadership structure, building a medical school for tomorrow's doctors, and what will headline Hackensack Meridian's press releases for 2022. Read our interview with Bob and John.