Private equity firms are buying health care companies and consolidating sectors of the market, and industry stakeholders are concerned the result could be less price transparency, fewer options, and higher prices for consumers, Shelby Livingston reports for Modern Healthcare.
The health care companies 'ripe for private equity deals'
Globally, the value of private equity agreements in health care increased 17% from $36.4 billion in 2016 to $42.6 billion in 2017, according to a Bain & Co. report. The number of deals between private equity firms and health care firms increased about 29% from 206 in 2016 to 265 in 2017.
Livingston reports that health care companies that provide outpatient services—such health care staffing firms—"are ripe for private equity deals." Fragmented medical specialty providers—such as dental care, dermatology, and ophthalmology—are "attractive targets" too, Livingston reports.
Brad Haller, a director in West Monroe Partners' M&A practice, explained that specialty services are appealing to private equity both because they tend to receive higher reimbursements from insurers and because patients with certain conditions tend to regularly seek out specialty care. Consolidating specialty markets in specific regions, Haller said, allows private equity firms to reduce administrative costs by scaling tasks such as marketing, sales operations, IT, and legal work through a combined medical practice.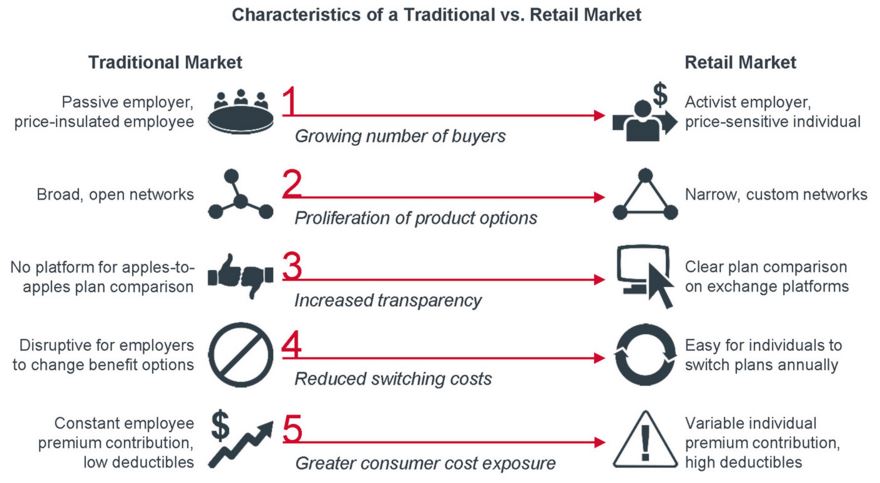 Kara Murphy, a partner at Bain & Company, said fragmented hospital-based specialties—such as anesthesiology, emergency care, and radiology—are attractive for the same reasons, Livingston reports. Murphy added that the country's aging population is contributing to recent private acquisitions, which is evident in the recent acquisitions of home care provider Kindred Healthcare and hospice provider Curo.
The pros and cons of private equity firms buying health care companies
Tom Wylly, senior partner at Brentwood Capital Advisors, said private equity partnerships can strengthen health care companies and physician practices by adding services they would not previously have had the capital to provide. Wylly added that when medical practices become larger, they are better positioned to negotiate with insurers.
However, other stakeholders have said private equity firms could take advantage of their position in the market to disadvantage patients, Livingston reports. 
Zack Cooper, a Yale health economist, said private equity firms such as KKR—which purchased Envision Healthcare and owns the air ambulance provider Air Medical Group Holdings—could put patients in a position where they have accept the high costs of services in emergencies.
Envision CEO Chris Holden said the company's mission is to reach payer agreements with its physicians to ensure patients do not have to pay high out-of-network bills. Holden said, "Out-of-network is not a strategy of the company. One of the most significant benefits of the relationship with KKR is continuity of our strategic vision and strategic plan. They very much support where we're headed and want to continue on that pathway."
The American Medical Association's (AMA) delegates recently adopted a resolution to evaluate the effects of corporate investors—such as health systems, insurers, private equity firms, and public companies—having a controlling or majority stake in companies in charge of managing physician practices.
AMA President Barbara McAneny said, "We have to decide whether the goal of a health care system is to increase profits, because private equity firms are selecting those parts of health care where they can see a profit because their goal is to make profit." McAneny said, "The consolidation of various parts of the health care industry has been shown to increase prices and decrease choice, and if you're lucky, quality stays about the same. This is just the next wave of that consolidation" (Livingston, Modern Healthcare, 6/16).