Welcome to the "Lessons from the C-suite" series, featuring Managing Partner Eric Larsen's conversations with the most influential leaders in health care.
In this edition, Prem Reddy, chair, president, and CEO of Prime Healthcare, tells Eric about his system's approach to working with health plans, how he became known as a turnaround expert, and why leadership is in his DNA.
Q: Dr. Reddy, you have 43 hospitals in 14 states and 43,000 employees. Prime is the fastest-growing health care system in the country, as Modern Healthcare pointed out last year, and the fifth largest for-profit system by hospital count. You've taken bets on acquiring distressed and bankrupt hospitals that others have passed over. How have you made these acquisitions work?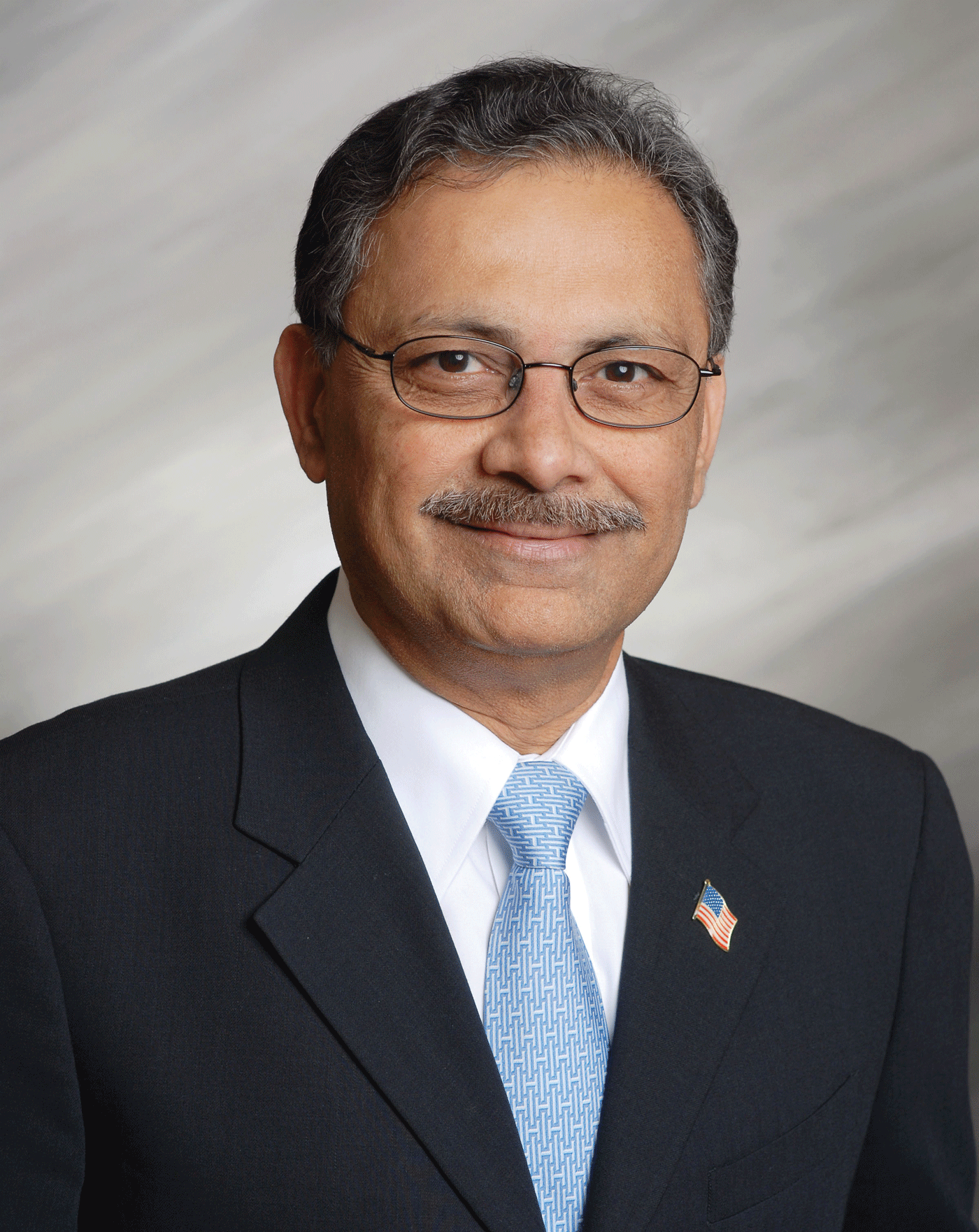 Prem Reddy, Chair, President, and CEO of Prime Healthcare
Prem Reddy: My experience with Desert Valley, the hospital I built, gave me a level of confidence that I could turn around a failing hospital. Desert Valley was sold, along with my physician practice management (PPM) company, to PhyCor. PhyCor declared bankruptcy soon after that. At the time, I was very disappointed with myself. This was my only experience building a hospital from the ground up, and I felt that I had failed.
In December 2000, the doctors at Desert Valley called to ask me to come back. I pooled all my money and borrowed money and bought it back. From 2001 to 2003, I worked as a physician, as a medical director, as a cardiologist. It was a mess at that time, but Desert Valley eventually did extremely well.
Later, a group of doctors 30 miles away bought a hospital when it was in distress, and then it failed and went into bankruptcy. They asked me to purchase the hospital through bankruptcy and turn it around. And then a third hospital in bankruptcy came to me. That's how I became a turnaround expert of hospitals.
Now, we get at least a few calls a week. We can't help everyone, but concentrate on those we can help.
Q: The more transition there is in the industry, the more strategic risk there will be for hospitals that can't make the turn. So consequently you'll likely have a lot of partnership targets for the foreseeable future. How big will Prime get?
Reddy: I don't have a crystal ball, but we will get as big as our energies permit, and our financial resources permit, and especially as long as I have passion. For me, this work is fulfilling my passion and my dreams.
Q: Your foundation also has been acquiring hospitals, too, correct?
Reddy: I feel my business model of buying financially struggling hospitals and turning them into community assets is really charitable work. I began donating the hospitals to the foundation. And, you're correct: We also have started buying distressed, bankrupt hospitals through the foundation.
Part of the reason I started the foundation was out of gratitude for all the opportunities this country and my community, the High Desert, provided me. I have given nearly 50% of my earnings to charity every year for many, many years. I will continue to be a giver. I translated my commitment to leadership as a citizen being responsible for giving back, and that's how our mission evolved. The medical school we are establishing in an underserved area of Southern California is another example of my commitment to health care and education.
Q: There is speculation that Prime will have an initial public offering at some point soon. We're in a pretty inhospitable IPO environment right now. Community Health Systems had some issues with launching its Quorum IPO, and most of the other publicly traded, investor-owned hospital chains are trading at 52-week lows. How are you analyzing the window of opportunity?
Reddy: The market has short windows, but there will be an opportunity for hospital systems. We experienced this in the late 1990s, when I thought about taking my PPM public, but the industry was collapsing and we couldn't go through with it.
We recently engaged Goldman Sachs and Wells Fargo to explore mezzanine financing, but not an IPO. We wanted to explore options with reputable investment banks that are already in health care. What that does is give some checks and balances to a fast-growing company, and it gives credibility. These people know when the window is open and when the window is closed.
It may happen at the end of '17, or in '18 or '19. This provides the opportunities for continued growth without an IPO.
Taking a hard line with health plans
Q: You've also gained a reputation of being a tough negotiator with health plans, as well as implementing a very specific approach in managing Medicare patients. Can you give me some insight into your approach?
Reddy: What I've found is many health systems do not concentrate on managing Medicare patients. They mostly concentrate on having easy revenues from commercial health plans. Because of their market presence, they can negotiate better contracts with indemnity health plans. That's where they get the margins.
When I took over Desert Valley Hospital in 2001, the health plan contracts had not been re-negotiated since '94. I looked at Blue Cross, which was the biggest relationship, and I discovered that we were losing money from these contracts. The more you do, the more you lose. I decided that if they didn't give a competitive, fair market rate, I would cancel the contract. We were forced to cancel contracts for managed care for almost five years.
We focused on making the emergency department really efficient, cutting the waiting time and length of stay, and increasing quality and patient satisfaction. When you run the ED very effectively, you attract both paying patients and non-paying patients. But most of the uninsured came to our hospitals for primary care, not admissions. So even though we had 50% uninsured and Medicaid in the ED, it translated only to 10% to 15% in inpatient care.
At the same time, we attracted a lot of Medicare patients. A substantial number of them needed hospitalization because they were sicker. If you document their illnesses accurately, your case mix indices go up. And, of course, your reimbursement goes up to some extent, but more importantly your quality metrics go up. That's how we changed the dynamics. When we became 10, 15, 20 hospitals, health plans agreed to offer fair rates, and now we have contracts with every managed care player.
Q: Why haven't other individual hospitals learned from your experience? It's a very powerful tactic.
Reddy: Unfortunately, standalone hospitals do not have the strength to counter powerful health plans or their boards don't take the risk.
Hospitals also have to be ready to become extremely efficient in order to stay viable without contracts, and that is a significant challenge.
From humble beginnings to building a business
Q: I want to take a step back because your background is pretty extraordinary. You grew up in Southern India in a rural village with a population of 2,000, and didn't actually experience electricity until you went to college. And yet, from a very early age, you decided that you wanted to be a cardiologist. How did you know so early what your future path would be?
Reddy: I come from a family that has been involved in farming for generations. Even though we weren't materially rich, we were a very proud family. My great-great-grandfathers were the heads of the village.
At that time, in our culture, families typically didn't send their children to traditional English schools. Instead, you had a priest who taught religious morals and ethics. My father also learned on his own, reading books, even in English. He believed in sending his children to school, and so I was the first of generations to go to school. That made everybody in the village think, 'Oh, he's going to be a doctor.' In India, a doctor is the most respected profession and cardiology is the most respected specialty.
I grew up imagining I would be a doctor. I used to take this broomstick that had a cover and I would use that to give injections. Everybody would come and get injections from me. I'd feel good that I provided them with care. The gratification from providing care continued throughout my medical career. It's the greatest reward a physician can receive.
Even though I became a cardiologist, I always practiced clinical medicine in its entirety. I didn't look at the isolated cardiac illness, I looked at the whole body, and the whole family, and the whole societal structure of each patient.
Q: I'm also curious to hear more about what kindled your entrepreneurial spirit. As you mentioned, you built a medical group early on in your career. How did you transform yourself into a business creator and leader?
Reddy: I came to the United States to go to school and pursue medicine. I later became a cardiology director at St. Mary's Hospital in California. As my reputation there grew, my patient volume grew, and so I needed to recruit other doctors. One by one, the practice grew into a very big group. By 1988, we had about 50 physicians, practicing in multiple specialties.
We took risk contracts, like HMOs, and we did well in those contracts. Because of our reputation, Aetna transferred about 4,000 senior lives from a failed independent physician association to us. That was my foray into the PPM business, and in '85 I started a PPM called Primecare. We built about 15 medical groups all over Southern California from 1985 to 98. By '98, Primecare was one of the biggest PPM companies in the nation. It eventually expanded all over the country, but the results were not as good as they were in California.
Q: And from there, you opened a hospital, Desert Valley, which we touched on earlier. Not many doctors start their own hospital. What propelled you down that road?
Reddy: In the '90s, managed care had overwhelmed California. Inpatient beds were decreasing. I came up with the idea of building a hospital simply out of need. Our group had so many patients who needed to be admitted and there was nowhere for them to go.
I tried to get financing, but nobody believed the model would work. By the time I realized there was no funding, I had spent all my life savings—to be exact, $7 million. Eventually, I got the funding, and we built the hospital, Desert Valley, which opened in '94. Today, Desert Valley Hospital is an award-winning hospital and has been named a 'Top100 hospital' six times. It was my first hospital, and I am still so proud of the service it provides.
Concluding thoughts
Q: I know there is still a lot of work for you and for Prime to do, but when you do finally hang up your spurs, what do you want to be remembered for?
Reddy: I want to be known as an immigrant who achieved the American dream, thanks to endless opportunities. I couldn't have done this, one-thousandth of this, in my country
At the same time, I hope to be remembered for the fact that tireless passion, big dreams, and hard work pays off, especially in this country.
I want to be remembered as a compassionate physician, and I want to be remembered for making a difference in communities.
Q: Have you always been this mission-oriented or is this something that has come with experience, wisdom, and age?
Reddy: Leadership is in my DNA. My family members were leaders, and I inherited a sense of leadership and responsibility.
If it's not in your DNA, you have to acquire it. If you believe you are climbing up the stairs steadily, you are mistaken. The platform you reach is going to be very short. To reach a higher platform, you need to fall, stall, then go back again and again and again. You reach higher, better heights, that way. Nothing can stop passion. It's in you. Nobody can take it away.