Many experts believe that, when it comes to health system governance, it's best to centralize control—an approach that St. Joseph Health has embraced by shifting decision-making authority away from individual hospital boards to a regional board, Tara Bannow writes for Modern Healthcare.
April 27 webcon: Why your top performers leave—and how to retain them
About St. Joseph's move
St. Joseph's recently decided to move key decision-making authorities from four of its hospital boards in Northern California to a single regional board, Bannow writes. The move, the system argued, will help keep the organization efficient as it continues to grow.
While the exact division of authority between the regional and hospital-level boards remains unclear, St. Joseph has indicated that the regional board will make the final decisions on big-picture issues, such as budget approvals, capital planning, and joint ventures. The hospital boards, meanwhile, will handle issues such as community benefit and quality, credentialing medical staff, and fundraising, Bannow writes.
How should a health system govern?
St. Joseph's move highlights an ongoing debate in health system governance: Should a health system be governed in a decentralized fashion, with individual hospital boards retaining significant authority—or should governance be more centralized, with regional boards reporting up to a system board that sets unified strategy?
Pam Knecht—CEO of Accord Limited, a governance consulting firm based in Chicago—emphasized that there is no correct answer. Centralized governance can be helpful for health systems seeking to cut costs, for instance, while decentralized governance spurs greater local responsibility.
Still, many experts praised St. Joseph's move to consolidate its hospital boards, including Jamie Orlikoff, the president of Orlikoff & Associates and the American Hospital Association's national advisor on governance and leadership. "In general, the more boards you have and the more layers of governance, the more challenging the governance model is and the more likely it is to add cost rather than adding value," he said.
Other health systems have taken a similar approach in recent years. In 2015, Hartford HealthCare consolidated its 18 boards to just three regional boards, which CEO Elliot Joseph described as an example of "board members who put the needs of their community in front of their egos."
Whatever your governance model, communicate its intent clearly
While different systems may choose different governing models, Orlikoff emphasized the importance of clearly communicating the purpose of the chosen structure. "If you have a governance model and it's not clear exactly why it's set up or what it's designed to achieve, there's going to be entropy associated with it," Orlikoff said.
David Wildebrandt, the managing director of the Berkeley Research Group, added that for any health system, alignment on goals is key. "What we've seen time and time again is failed integrations, where it's a loose federation of hospitals that really are doing their own thing in each market regardless of the system objectives, and really not operating together as a system," he said. "A lot of that is because it's decentralized points of control" (Bannow, Modern Healthcare, 3/24).
Your next strategic plan is ready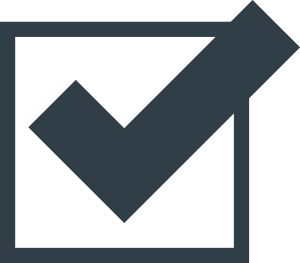 Our strategic plan template gives you step-by-step guidance and presentation-ready slides for performance analysis, market assessment, strategic plan design, and plan evaluation—just updated for 2018.
Download it now to plan and track performance of a comprehensive organizational strategy, including financial planning, implementation planning, and communication planning.