Read Advisory Board's take: The 4 key takeaways for providers
HHS on Monday announced an initiative intended to shift primary care providers and other eligible professionals from fee-for-service (FFS) payments to value-based payments using five new voluntary payment models.
HHS announces new payment models
HHS Secretary Alex Azar unveiled the initiative, called CMS Primary Cares, during a press conference at the American Medical Association's headquarters. Azar said the initiative's new payment models "represent the biggest step ever taken toward" implanting value-based payments in primary care.
CMS said the new payment models could result in better care coordination for more than 25% of all Medicare FFS beneficiaries. HHS expects the models to create new opportunities for providers to coordinate care for a large share of the nearly 12 million beneficiaries who are dually eligible for Medicare and Medicaid, particularly for beneficiaries enrolled in Medicaid managed care and Medicare FFS plans. 
About the new payment models
The five new payment models—which were developed and will be implemented by CMS' Center for Medicare and Medicaid Innovation—are designed to examine whether performance-based payments paired with providers taking on financial risk will reduce health care costs and maintain or improve health outcomes and quality of care.
CMS in a fact sheet said the five payment models are divided into two paths:
Direct Contracting (DC); and
Primary Care First (PCF).
PCF path
The PCF path is specifically designed for primary care practices and includes two voluntary, five-year payment models:
PCF–General, which CMS said is designed for primary care practices prepared to assume large financial risk in exchange for reduced administrative burden and performance-based payments; and
PCF–High Need Populations (HNP), which CMS said is designed to encourage advanced primary care practices, including practices enrolled in Medicare and providing hospice or palliative care services, to assume financial responsibility for high need, seriously ill beneficiaries who lack a primary care practitioner or effective care coordination.
Under both PCF payment models, participating practices will receive a simplified, total monthly payment, which CMS said will allow clinicians to focus on patient care rather than unpredictable revenue. Practices participating in a PCF payment model will receive payment adjustments based on how they perform on certain clinical quality measures, including controlling high blood pressure, managing diabetes, and screening for colorectal cancer. Practices that specialize in care for patients with complex, chronic, or severe conditions will receive higher monthly payments.
CMS said it plans to begin accepting applications to participate in the PCF payment models in spring 2019. The agency plans to launch the payment models in 26 regions throughout the United States beginning in 2020. CMS plans to accept a second round of applications for the payment models in January 2020.
DC path
The DC path is targeted at a wider range of organizations and builds on lessons learned from the Next Generation ACO model and Medicare Advantage. It includes three payment models:
DC–Professional, which CMS said is designed for providers to share 50% of the financial risk with CMS and will offer providers "a capitated, risk-adjusted monthly payment for enhanced primary care services"; and
DC–Global, which CMS said is designed for providers to assume 100% of financial risk and will offer providers two payment options, including a "risk-adjusted monthly payment for all services provided;"
DC–Geographic, which CMS said is designed for providers to assume 100% of financial risk and offer providers a similar payment structure as that offered under the DC–Professional Model.
CMS said the DC payment models are intended to create a competitive delivery system environment and are designed for a broader range of providers, including accountable care organizations, Medicare Advantage plans, Medicaid managed care organizations, and others with experience taking on financial risk. CMS under the DC payment models will reward participants that offer greater efficiencies and quality of care with a fixed monthly payment that can range from a share of anticipated primary care costs to the total cost of care.
CMS in a fact sheet said it plans to launch the DC–Global and DC–Professional payment models in January 2020, with performance years beginning January 2021. The models will last for five years, CMS said.
CMS issued a Request for Information seeking public comments on the DC—Geographic payment model, which the agency said "is designed to offer innovative organizations the opportunity to assume responsibility for the total cost of care and health needs of a population in a defined target region." CMS said it is seeking input on the model because of its "novelty," but plans to launch the model with a performance period beginning January 2021.
Model could extend beyond Medicare
Azar said the new payment models, which "[b]uil[d] on the experience of previous models and ideas of past administrations, … will test out paying for health and outcomes rather than procedures on a much larger scale than ever before," and are "specifically designed to encourage state Medicaid programs and commercial payers to adopt similar approaches."
CMS Administrator Seema Verma said, "As we seek to unleash innovation in our health care system, we recognize that the road to value must have as many lanes as possible. Our Primary Cares Initiative is designed to give clinicians different options that advance our goal to deliver better care at a lower cost while allowing clinicians to focus on what they do best: treating patients" (HHS release, 4/22; Morse, Healthcare Finance News, 4/22; Luthi, "Transformation Hub," Modern Healthcare, 4/22; Truong, MedCity News, 4/22; Owens, "Vitals," Axios, 4/23; CMS PCF one-pager, accessed 4/23; CMS, "Primary Care First Model Options," accessed 4/23; CMS, "DC Contracting Model Options," accessed 4/23 CMS DC fact sheet, 4/22).
Advisory Board's take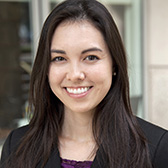 Yulan Egan, Practice Manager, Health Care Advisory Board
Here are my four main takeaways from CMS' announcement of these new models:
Value-based payment is a clear area of bipartisanship, but participation remains largely voluntary as CMS continues seeking proven models for bending the cost curve. In announcing the Primary Care First and Direct Contracting models, Secretary Azar emphasized the long-standing bipartisan nature of value-based payment reforms. And the payment mechanisms available through the new models represent the most significant departure from traditional fee-for-service CMS has offered to-date—a clear vote of confidence in the potential of alternative payment models. At the same time, the voluntary nature of the new models suggests that CMS still considers these models in the experimental phase. 


The new models reflect a continued focus on encouraging participation among independent physician groups, as well as a new attempt to engage health plans in Medicare's cost control efforts. many ways, the new models announced yesterday build on recent changes made to the Medicare Shared Savings Program (MSSP); the new "Pathways to Success" design was also intended (in-part) to encourage participation among independent physician practices. At the same time, the Primary Care First and Direct Contracting models are also clearly an attempt by CMS to engage a wider range of stakeholders in controlling Medicare total cost of care than ever before—including Medicaid MCOs, Medicare Advantage plans, and health care technology companies.


CMS' attempts to incorporate features of Medicare Advantage and streamline administrative complexity could be quite appealing for many providers—but the devil will be in the details. Many of the key elements of the new models—prospective, population-based payments; a more streamlined set of quality metrics; and a benchmarking methodology based around regional spending patterns—could address common challenges associated with earlier iterations of Medicare's primary care and ACO models. However, the precise details of the payment mechanisms, financial model, and quality reporting requirements have yet to be released. Whether these features are sufficient to attract organizations that have historically held off from participation (e.g. MA-focused organizations) will become clearer as CMS releases more information in the coming weeks. 


The focus on the seriously ill population reflects a growing industry trend to develop and support segmented care models for high-cost populations. Senior-focused care models, in particular, have become increasingly popular in recent years as organizations like ChenMed and CareMore have continued to expand their presence. Many of these players have historically focused heavily on the Medicare Advantage market due to their desire to operate under a capitated payment model, but the availability of similar payment models within traditional Medicare could accelerate the growth of these types of organizations.
To learn more about CMS' previous overhaul of the ACO program, the "Pathways to Success" program, view our on-demand webconference and download the slides from 'Pathways to Success': What Medicare's ACO overhaul means for your risk strategy.