I spoke last month with the doctor leading the pilot at Ochsner Health System in New Orleans, working to reduce patients' high blood pressure through medication adherence and lifestyle changes. (As soon as Apple Watch arrived, staff immediately strapped it to one patient's wrist, Dr. Richard Milani told me.)
Meanwhile, King's College Hospital in London is giving Apple Watch out to a handful of chemotherapy patients. The goal: To help patients stick to the proper medication regimen, while enabling them to easily submit their symptoms and temperature.
MD Anderson Cancer Center and other hospitals also are planning or beginning Apple Watch pilots, too.
Will Apple Watch 'revolutionize' health care? Three reasons to be cautious.
There are some obvious challenges facing researchers, starting with the devices' limited availability. King's College wants more than 100 patients in its trial; they were able to only get a handful of Apple Watches to start.
And although there's evidence that texted reminders are linked with improved adherence and outcomes, it's not yet evident that Apple Watch will do the job better than a less expensive alternative. An entry-level Apple Watch costs $350.
But while an Apple Watch is pricey, the value proposition is clear, argues Dan Vàhdat, CTO of health app developer Medopad. (Medopad developed the chemotherapy app for the Apple Watch that will be used in the pilot at King's College Hospital.)
"After the treatment is over, another patient can use the Apple Watch so it could work out at [$75] per patient," Vàhdat tells Wareable. "When you compare that to chemotherapy treatments and the fact that one pill could cost [$1,500] per day it's worth it."
What the experts say
I think it's telling that even some techno-optimists are pessimistic that Apple Watch will deliver immediate value.
Eric Topol, the Scripps cardiologist and prominent health care futurist, gets to the crux of the issue: Are these pilots meaningful advances, or just plays for publicity?
Hospitals are "in an [Apple Watch] marketing race," Topol ruefully noted on Twitter, linking to some of the press releases and early news stories.
And others point to the graveyard of buzzworthy devices. After all, Google Glass was just as hyped as Apple Watch, mHealth News editor Erick Wicklund notes—but the dream of low-cost, widely available smartglasses officially shattered when Google stopped selling the product last year.
(Google recently said it's planning to bring back a second version of Google Glass, potentially for niche industries like health care.)
There are reasons to be cautious with Apple Watch, too. But I think Topol's recent book, "The Patient Will See You Now," hits on one reason for optimism.
The adoption rate of new technologies is accelerating; the smartphone has been the most rapidly adopted device in human history, Topol points out.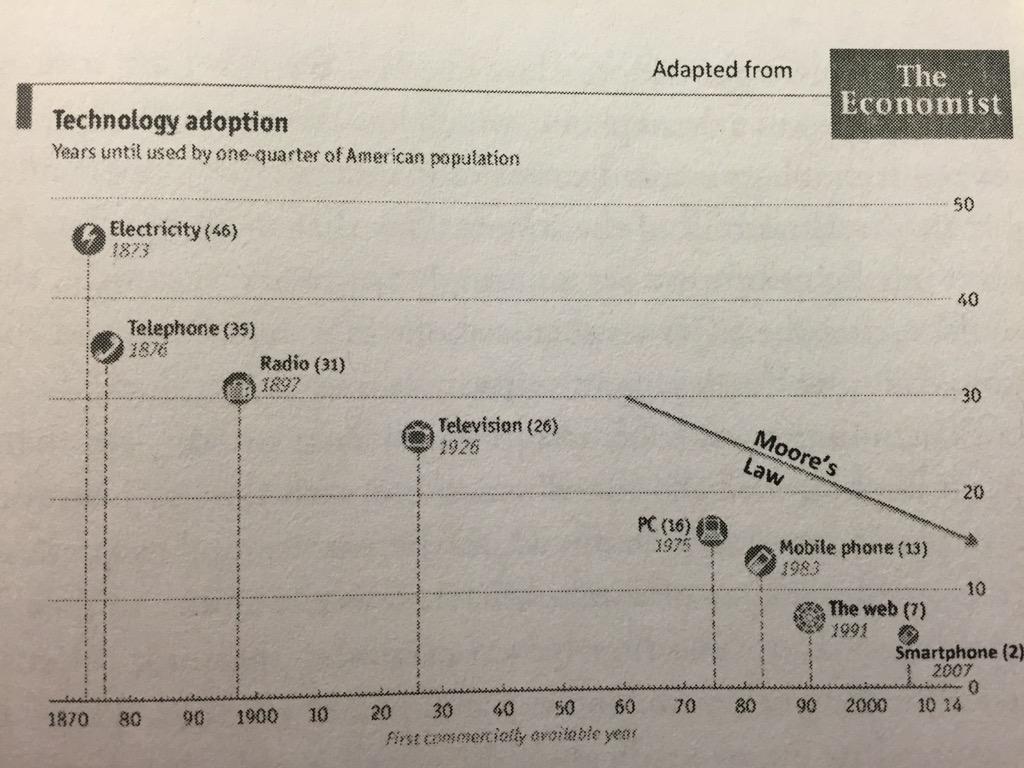 It's obviously far too soon to proclaim that Apple Watch will be the next great consumer device—especially given Apple Watch's probable slow sales. I've had my own Apple Watch for a few weeks, and although I like it, I'm not yet willing to lobby my friends and colleagues to buy one too.
But while the Apple Watch may not be a must-own, I think these pilots are a must-watch.
Especially given Apple's avowed interest in health care, the number of high-profile organizations currently working with the company, and the overall promise of wearables.
While the pilots are currently small, mHealthNews points out that the early results will determine the pace of what comes next. Take Ochsner's program. "If clinical outcomes show a marked improvement," Wicklund writes, "then the health system [plans to] continue on this path."
And the Apple Watch is bound to only get better in subsequent iterations—and become more useful to health care leaders as they offer feedback, too.
"Perhaps [Ochsner] and other top-of-the-line health systems like Mayo and Duke University can partner with Apple to design the next version of the Apple Watch," Wicklund adds.
The Internet of Things in Health Care
Kenneth Kleinberg, Health Care IT Advisor
In our new research brief, we examine the Internet of Things (IoT)—which refers to the connectivity and interoperability of increasingly smart objects, such as appliances, sensors, controllers, wearables, and medical devices.
As more and more devices in the world become increasingly electronic, software-enabled, intelligent, wireless, and connected, it is worth exploring how the IoT can be leveraged in health care and health IT.